Half Light (2006)
Written and directed by Craig Rosenberg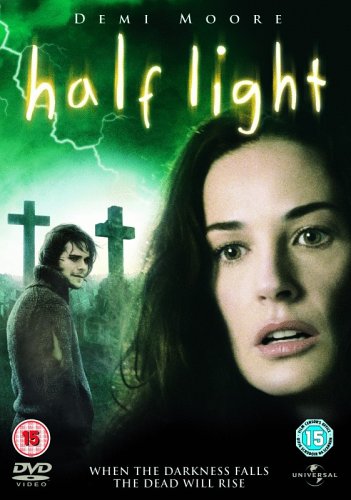 After her five-year-old son is drowned Rachel Carlson (Demi Moore) moves to a secluded cottage on the Scottish coast and tries to resume her writing, but soon begins to believe the ghost of her dead son has followed her. One local woman, who apparently sees dead people, certainly seems to have an insight into this, but be warned, things are not always as they seem in this movie and there are plenty of twists in the tail.

Demi Moore provides a convincing performance as the grieving writer and the movie's setting is perfect for a supernatural thriller: a wild sea, baren costline, and a lonely lighthouse. What more could anyone ask?

As I watched Half Light, there were a couple of things I did see coming, but there were far more that I didn't and,as far as the important things go, I was kept guessing until the very end.

Half Light has been described as a Hitchcokian thriller with a supernatural twist. I think that is a good description, but early on in the movie it could also be classified as a weepy. The though of losing a child is bound to stir up a certain level of emotion in most viewers, and I think that just as many may be able to sympathise with the situation that Rachel Carlson is faced with when her son is drowned—all of the toys are there, but the child that should be playing with the toys is not. All that is left are her feelings of guilt and regret.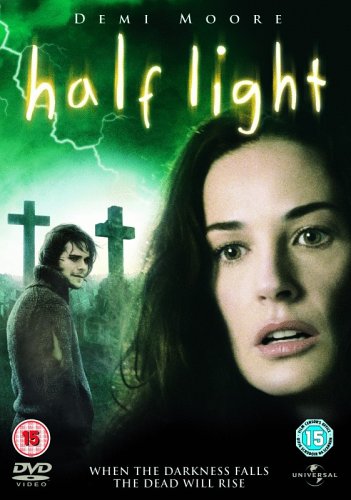 Half Light is a was certificate 15 and the DVD case warns the film 'Contains moderate threat and gory moments', but any scenes that of gore are quickly over are are unlikely to result in the loss of anyone's lunch. There was a little blood here and there, but nothing too over the top. Creepiest thing about the movie? Possibly the strage collection of dolls the local seer of dead people has accumulated in her home.

CAST
Demi Moore .... Rachel Carlson
Henry Ian Cusick .... Brian
Beans El-Balawi .... Thomas
Kate Isitt .... Sharon Winton
Nicholas Gleaves .... Dr. Robert Freedman
James Cosmo .... Finlay Murray
Joanna Hole .... Mary Murray
Therese Bradley .... Morag McPherson
Hans Matheson .... Angus McCulloch
Mickey Wilson .... Reverend James McMahon
Polly Frame .... Librarian
Ceit Kearney .... Gaelic Speaking Woman
Nichola Bee .... Kate McCulloch
Jamie Edgell .... Gordon McCloud
Anne Smith .... Bingo Announcer