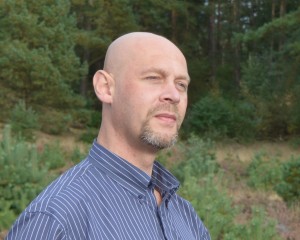 Hi, I'm Steve.
Welcome to my site. As you've probably guessed, it's a horror website.
I've always been a horror fan. When I was a child I loved reading ghost stories and watched more than my fair share of Frankenstein movies from behind the sofa.
Nothing has changed much over the years, except I now watch the movies from the right side of the sofa and have written a number of horror stories as well.
These days I seem to spend a lot of time writing web copy for clients. When I have time, I also work on my travel blog but when I first began writing I mostly wrote horror stories. I don't have enough time to write fiction at the moment so this site does not get updated very often. That's just life I guess.
In 2006 I became an affiliate member of the Horror Writers Association, using my story "Stalker" as qualifying material. "Stalker" was published in the UK Women's magazine Best (2005). Obviously for that market I had to tone things down a bit, but the story still had a strong element of fear.
I continued to be a member of the HWA until 2016. By that point I had given up writing horror stories and no longer saw the point in paying a yearly subscription.
Apart from being the year I joined the HWA, 2006 was also the year I built this site. Initially, I only needed a place to share my publication credits. Later, I wanted to create an online horror resource  and began adding book and movie reviews. Hopefully the reviews will be helpful to people who are trying to decide if a particular book or movie will be of interest to them, if not nobody can say I didn't try.
Many older movies are now in the public domain and can be passed around freely. I love the old, classic horror movies and I know that I am not alone in this, so I also added a section where visitors can watch some of these classic chillers that hail from the days when the special effects were not that special, but with people like Vincent Price in front of the camera they didn't need to be.
The 'My Stuff' section of the site is a list of my published work and the rest of the links in the navigation panel are self-explanatory.
I hope you find something useful on the site.
Steve Calvert