47 Hours to Live Movie Review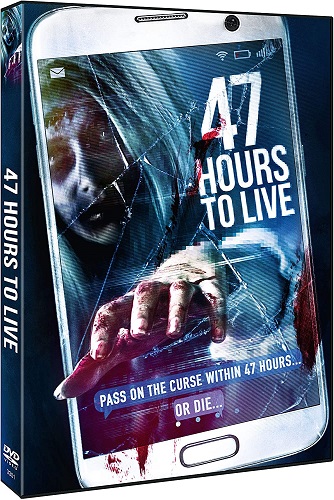 I'm going to start this 47 Hours to Live review by admitting I think it's a pretty good movie. It's not a horror movie that will terrify many people and the story wraps up in quite a predictable way but, all in all, it's not bad.
It's not often I write a review for a movie that's just been released. In fact, this 47 Hours to Live review is the first. The movie was shot in 2019 and released straight to DVD on March 17, 2020. I'm writing this review just five weeks later and, appear to be one of the first people to share their opinion.
Several Amazon customers have left feedback but none of them has anything good to say about 47 Hours to Live. I don't mind being the exception and I'm sure there will be plenty of other people who like it too. If you give it a chance, you may be one of them.
Some movie storylines mainly focus on one character. Others focus on several. This one has two central characters—Rose and Cadence.
Rose (Annie Hamilton) has just moved from Bangor, Maine to Dallas and quickly strikes up a friendship with high-school outcast Cadence (Allie Marie Evans). Becoming friends with Cadence. quickly puts Rose on the wrong side of the girls in the school's cheerleading squad but they are a pretty closed group anyway and it's easy to tell Rose would have always had a tough job fitting in.
The two new best buddies live on the same street so Rose goes to Cadence's house after school for a movie night. That's when the trouble begins.
Rose has the job of choosing a movie but complains, "I feel like horror movies are not really scary anymore." Cadence asks her if she wants to be scared and suggests an alternative to movies.
Cadence's suggestion is a two-player summoning game involving a mobile phone. She pulls up the rules of the game from a website called Scary Pasta and ropes her new friend in.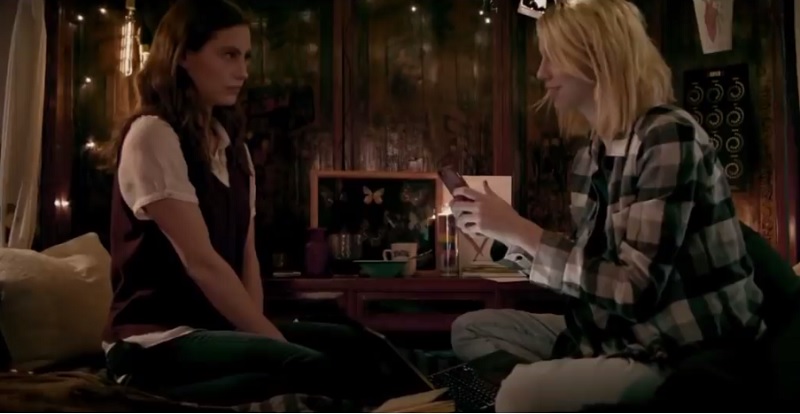 The game itself is short and boring. It's pretty hard to see the attraction but the girls soon learn they'd have been better off watching a movie instead.
Although Cadence. makes the game a little more interesting by bringing some candles into it and adding a small ritual where they prick their fingers and burn the blood, the real game revolves around the photo timer on mobile phones.
After setting the timer for 10 seconds, the girls have to pass the phone back and forth between them while chanting a summoning spell. The girl who gets snapped by the camera loses the game and it's Rose who is unlucky enough to take a killer selfie.
Unfortunately, neither girl read the full game details before they started playing. By looking into the lens and chanting the spell, they were summoning an evil spirit and taunting it to kill one of them. It will do this within 47 hours. The only way to escape death is to play the game again and win. This resets the countdown timer and passes the curse to someone else.
Rose is a little nervous about losing, but Cadence tells her it's just a game. Needless to say, it's isn't long before strange things begin happening to Rose.
Seeing how worried her friend is, Cadence plays the game with her again the next day and the curse lands on her. It's a nice gesture, but Cadence. may not have made if she knew the curse was real. When Cadence. finds out the truth she and Rose have to get into the habit of playing the game to lose every other day.
Something like that can't last forever and Rose has further concerns to deal with when Cadence gets drunk and plays the game with a young man who appears to be a potential new boyfriend for Rose.
47 Hours to Live is not a long movie. It has a runtime of around 90 minutes. It took me longer than that to write this review.  Apart from the main storyline with the phone, there is also the mystery of who posted the game online. The girls manage to find out who placed it on Scary Pasta but not where it originally came from though there are strong hints it may have been the Devil.
If you are thinking 47 Hours to Live may be a movie you'd like to see, there are a few things you need to know.
For starters, the special effects are not that great but they are okay. This movie is built around the storyline and you need to bear in mind it's an indie horror movie, not a Hollywood blockbuster. The producers wouldn't have had a big enough budget to go overboard, but the special effects included are sufficient for a story like this and work just fine.
Things like people with mealworms falling out of their mouths have already been done to death but you can forgive that with an indie and the effects used in the storm scene at the end of the movie are not bad at all.
Blood and gore: some people expect to see it in a horror movie, others do not. This movie is probably better suited to the ones who do not. There is a little blood, but you won't be seeing anything too shocking.
For instance, at the start of the movie, a young man is hit by a car. After the collision of body on metal the scene cuts to his phone lying on the road. It's raining hard and the water washing over the phone suddenly turns dark with blood. There's nothing nasty to see on camera.
So there's no gore but what about sex? Many low-budget horror movies try to provide viewers with a few cheap thrills by going overboard with sex scenes and nudity. 47 Hours to Live is not one of them.
Even though Cadence has a reputation for being the school bike and appears to try and work through her emotional issues by taking other girls' boyfriends to bed, there is only one sex scene. It only lasts a few seconds and there is no nudity. 47 Hours to Live has very little in common with movies like Friday 13th.
Indie movie or not, the cast is pretty good. There is no woodenness and all the actors deliver their lines in a convincing way. If you like the Final Destination movies or movies about curses, you may enjoy 47 Hours to Live too. Just try to keep an open mind, pay attention to what's happening, and give the story a chance to unfold.