Dead of Night (1977): Movie Review
Dead of Night is horror anthology movie produced and directed by Dan Curtis, who many horror fans may best remember for his work on the cult TV shows Dark Shadows, The Night Stalker and the 70s cult horror movie Trilogy of Terror.
Dead of Night never gained the same appreciation as some of Curtis' other work, but many people who are familiar with the movie consider the final story "Bobby" to be particularly chilling.
There are three stories in the Dead of Night anthology and many horror movie fans and reviewers often wrongly attribute all three of them to Richard Matheson. The first story "Second Chance" was actually written by Jack Finney. Matheson only adapted the story for the movie.
"Second Chance"
In Second Chance, Ed Begley Jr. stars as a young man called Frank who buys an old Jordan Playboy sports car that has been rusting away in a barn since it was written-off during an unfortunate encounter with a train in 1926.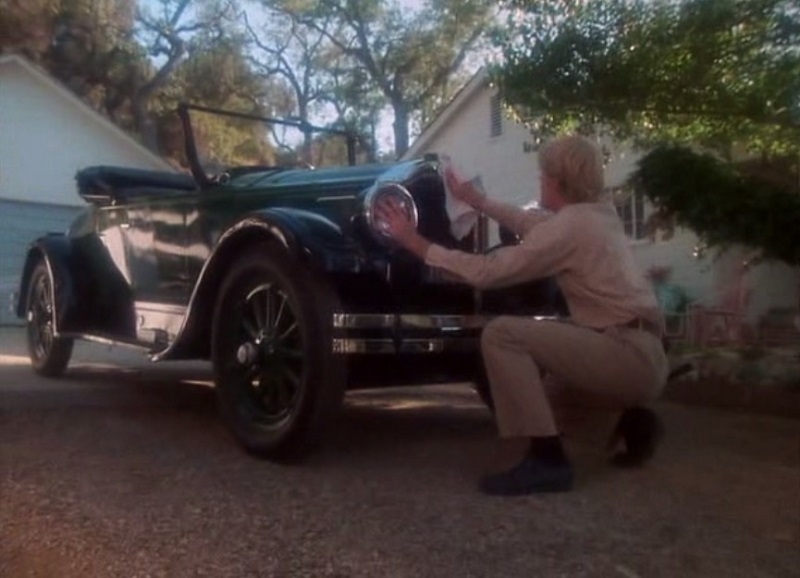 Frank buys the car for $100 and restores it—right down to the original plates. Then for his inaugural run in the car, Frank decides he will drive to the neighbouring town of Creswell, taking the Old County Road instead of the highway because it feels more fitting to drive the vintage car down the old road it would have probably travelled so often many years before.
It's a warm summer day and Frank enjoys the drive, with the breeze blowing through his hair. However, the young man soon notices he is not the only old car on the road. Then, when he finally arrives at Creswell, Frank discovers as he's was clocking up the miles he was also winding back the clock. He has travelled back to 1926.
It would be hard to class "Second Chance" as a horror story. It is probably a better fit for the sci-fi genre, but it's a pretty good tale that could almost have been snatched from The Twilight Zone, so viewers who love the Twilight Zone will probably really enjoy this somewhat mismatched addition to the Dead of Night anthology.
"No Such Thing as a Vampire"
The second story is more in keeping with a horror anthology and there is not a car in sight. "No Such Thing as a Vampire" is set in a time when horsepower was just that, and travel was fuelled by bags of hay instead of gasoline.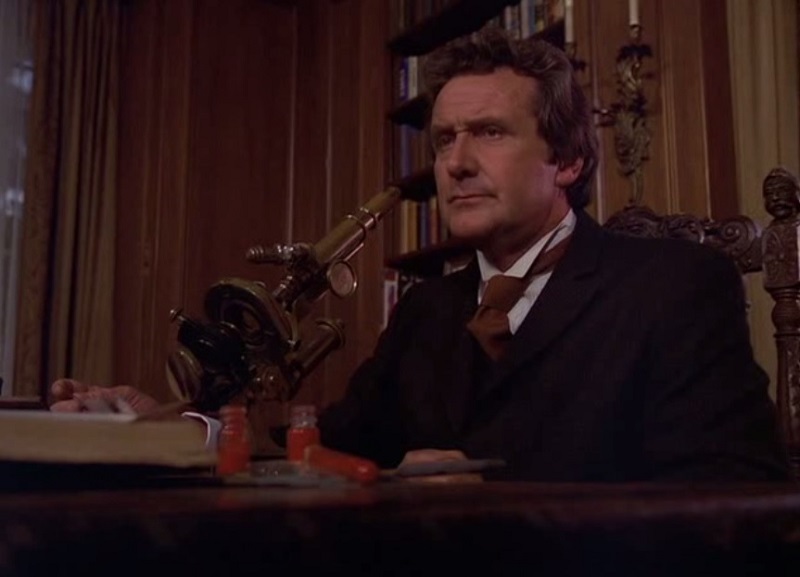 Patrick Macnee stars as Dr Gheria and things are not well in the Gheria household. The doctor's wife Alexis seems to have become the food of choice for a vampire and is growing weaker after each attack.
At first, Gheria is loath to believe in vampires and is angered by the way his servants are responding to his wife's illness, but later he is left with no choice but to seek the assistance of his friend Michael. By this time Gheria also bears the marks of a vampire on his neck, all but one of his servants has fled, and the local villagers are huddling in fear behind their bolted doors.
Fortunately for Gheria, his remaining servant, Karel, is well-versed in vampire lore and has prior experience of vampire slaying. Gheria is well aware of this and realizes he can use his servant's skill to his advantage.
"No Such Thing as a Vampire" is not particularly exciting vampire story, but it is a pretty clever tale and the twist ending will probably take many viewers by surprise.
"Bobby"
The best has been saved until the end. "Bobby" is easily the darkest of the three stories. It surpasses the previous two stories in every way and is somewhat reminiscent of W. W. Jacobs' classic tale "The Monkey's Paw".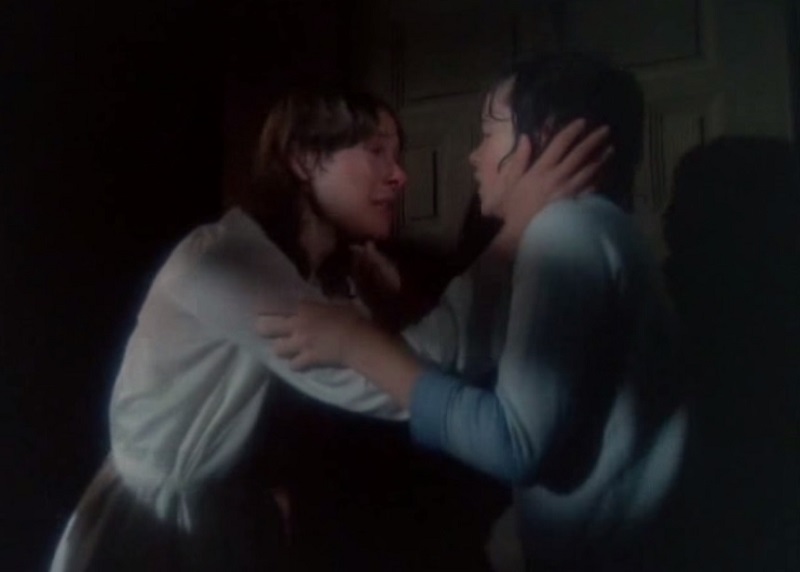 Joan Hackett stars as grieving mother, Alma, who cannot come to terms with the death of her young son Bobby, who has been dead for two months. Her husband is away on business so Alma is home alone and plans to resurrect their dead son by invoking the help of supernatural deities.
Alma draws a magic circle on the living room floor and commands the Prince of Death to, "Return my son who drowned by accident!" While she is doing this, a thunderstorm rages on the other side of the window and the lightning flashes illuminate Bobby's portrait hanging on the wall.
Alma's prayers are answered later that night when Bobby knocks at the door and asks her to let him in. Unfortunately, the young man has returned from the grave with a nasty attitude and Alma is soon playing a dangerous game of hide and seek that may end with her going to a grave of her own.
Dead of Night Review Verdict
Dead of Night is a good movie, but it may not be fast-moving enough for some viewers and is likely to be more appealing to older viewers, who were weaned into an appreciation of the horror genre by watching horror movies produced by Hammer. It's not a movie that boasts many special effects, but the stories are strong enough to stand by themselves if viewers can learn to manage without the extra frills and thrills that seem to have such an inflated importance these days, and the final scenes in "Bobby" should send many a chill down the spine for many years to come.